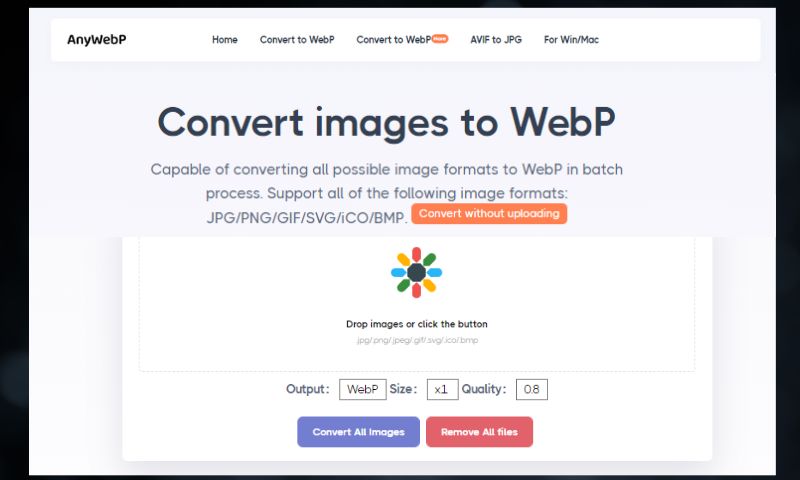 Hi, everyone!
I feel so excited to annouce my new project "AnyWebp". It's a free online service for batch converting any webp files from jpg or png formats. I have been developing this service for the past couple of months. And now it's ready to be used by you guys.
The best thing about Anywebp is that it supports batch webp to jpg conversion. This software is a web-based app so that you don't need to install any app before using. The conversion proess is very simple:
Go to the website and upload your webp files
Select the desired export formats from the drop-down menu
Set up the image size and quality that you want
Click "Start" and enjoy a cup of coffee before the work is done.
To make AnyWebp more user-friendly and convenient, I also provide a desktop application which allows users to download files directly from their PC when they need them urgently.
To get started with Anywebp, just visit https://anywebp.com/ and follow the instructions there!