Hi all,
I hope you are doing well! We have just launched our new product and we would be so happy if you can try it out!
The product is named Callendo!
So what is Callendo is an innovative scheduling tool that automates meeting and appointment setup, saving you time and boosting productivity. Its unique feature of adding a video to the booking page provides a personal touch, leading to higher conversion rates. Experience the future of scheduling with Callendo, where efficiency meets engagement.
It is an alternative to Calendly, however, offer amazing features such as video, custom background, and multiple reminders. And the best part we are running it now on LIFETIME DEAL!
Starting from $49! Pay once, and use it forever!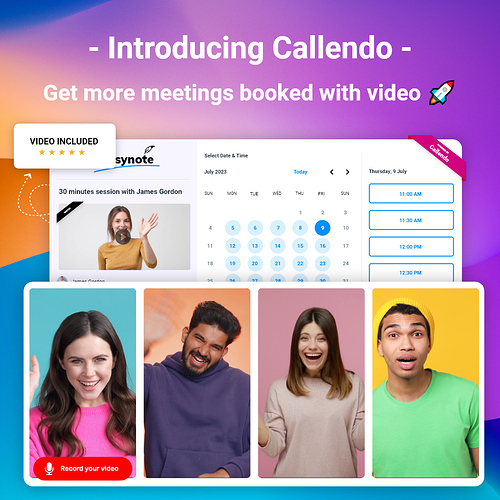 Please share your feedback and you can check it out at https://callendo.com
Thanks in advance!