Carta Launch is a fundraising and equity management platform that is free for early stage founders.
Launch customers have already raised over $6.2B because Carta Launch delivers value to founders in nearly every aspect of their job: from raising capital, to building teams, to managing investors and boards.

Free for Founders: Launch is free for early stage companies new to Carta with up to $1M in funding or 25 stakeholders or fewer.

Automated SAFEs Close your round quickly and stay organized using automated SAFEs.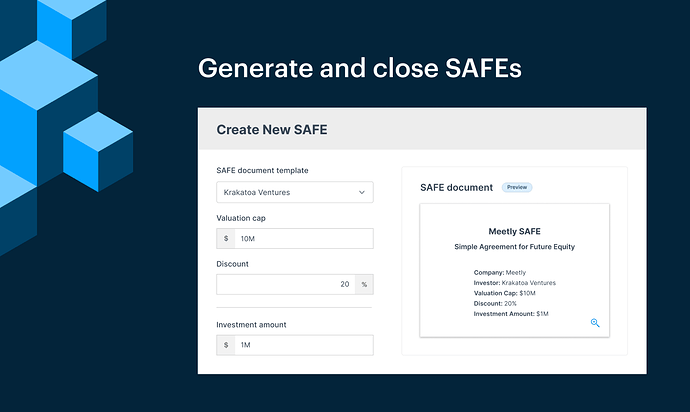 Fundraising Benchmarks: In Q1 of 2021, 55% of all VC funding ran through Carta cap tables. Leverage that real-time market data to know your worth and avoid leaving money on the table in fundraising conversations.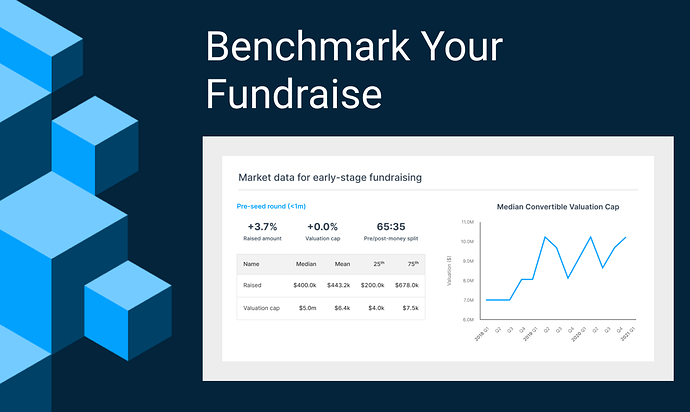 Issue Equity: Give your employees the ability to accept grants, track vesting, and manage their ownership, all from their mobile device.

Founder Resource Center: Get access to our community of over 20k founders and resources on everything a founder needs to know about starting a company from splitting equity to extending runway and anything in between.

Flexible Onboarding: Take advantage of our self service onboarding or onboard through your law firm.