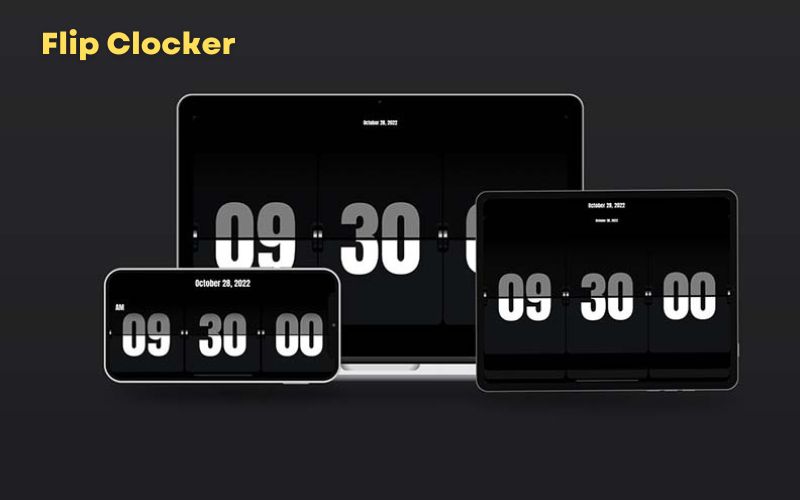 Flip Clocker is a free clock app available for Mac and iOS. It is created for those who want to make their device a flip clock. With Flip Clocker on your iPhone or iPad, you can concentrate on your work and study. It offers multiple clock themes and backgrounds that you can apply to customize your interface.
Features:
Allow you to switch time display modes. Both 12-hour and 24-hour modes are available.
Offers many interesting background styles and colors, such as pure bg, Gradient Color, pure background, and animated background.
Support custom time, easy to set the focus time, rest time.
Set the reminder after the end of the timer, a variety of sounds to choose from.
Minimal interface design, timer display clear with flip animation
Supports background running
Provides some beautiful sound effects
-The classic black-and-white full-screen clock gives your photos a personalized time stamp
-Time passes, quietly accompanying you, and witnesses every minute of your efforts.
I have this app on my iPod since I don't have a digital clock in my room and I love it! I have my iPod set up so it won't turn off on its own and I always keep it plugged in, so I don't have any problems. The nice thing is I can go into my clock and set an alarm then go back to this app and my alarm will still go off!
Flip Clocker website: https://flipclocker.com/
Flip Clocker App Store Link: https://apps.apple.com/us/app/flipclocker-simple-flipclock/id6443838087
More Screenshot from Flip Clocker: